College of Mount Saint Vincent
You must be registered, and logged in, to Email the School or Schedule a Personal Meeting.
SAT/ACT – Considered but not required
SAT Range – 910-1110
ACT Range – 18-23
High School GPA – Required
Accepts Common App – Yes
Athletic Division – NCAA Division III (without football)
Athletic Conference – Skyline Conference

Founded by the Sisters of Charity of New York, the College of Mount Saint Vincent is an academically excellent, authentically inclusive, independent liberal arts college in New York City, just 12 miles from midtown Manhattan. Committed to the Vincentian/Setonian tradition and to ecumenism, the College combines a strong undergraduate core curriculum with a full array of majors in the liberal arts and, within the tradition of liberal education, selected professional fields of study. Offering nationally recognized undergraduate and graduate programs, Mount Saint Vincent cultivates independent thinkers ready for innovative lives of leadership.
At Mount Saint Vincent, a student's education extends beyond knowledge, skills, and preparation for work. We seek the development of the whole person. In the spirit of Vincent de Paul and Elizabeth Ann Seton, we foster an understanding of our common humanity, a commitment to human dignity, and a full appreciation of our obligations to each other.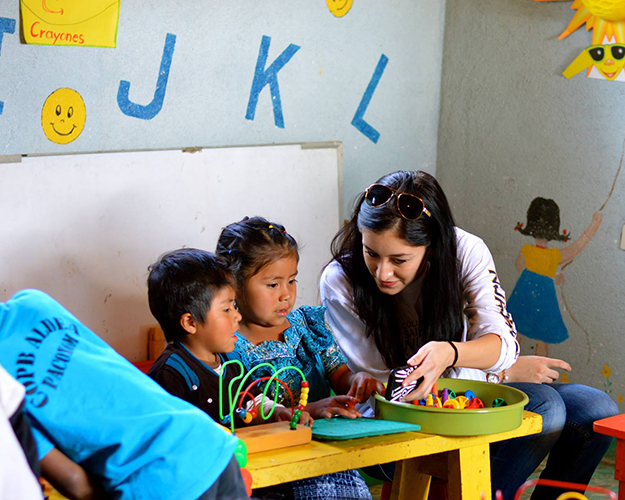 Through an array of academic degree programs, the Mount offers majors and minors in the sciences and mathematics, humanities and the arts, social sciences, accounting, business, communication, education, and nursing. Mount Saint Vincent attracts more than 1,800 undergraduate and graduate students from 28 states and 9 countries. Faculty have excellent academic credentials and share a passion for teaching and engaging their students. Small class sizes and personalized attention provide students with a hands-on learning experience.
New York City is an invaluable resource to Mount students. With numerous educational opportunities, trips, and internships at top businesses, entertainment companies, health care facilities, government agencies, and more, NYC is your playground and your classroom. We're just minutes away from the best in the City. That means Broadway shows, museums, games, theaters, concerts, Central Park, Madison Square Garden, Times Square, Wall Street, and much more.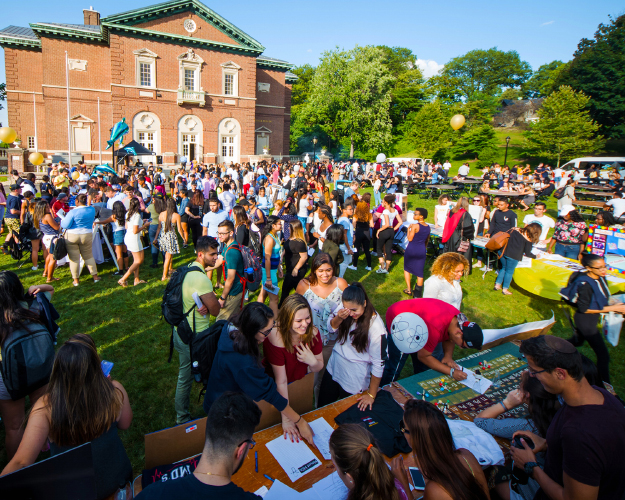 Students also enjoy the on-campus atmosphere, which includes 70-acres of rolling hills overlooking the Hudson River, historic sites, classic architecture, and modern buildings. You can find Mount students in our updated residence halls and dining facilities, campus lounges and patios, state-of-the-art science and nursing labs, professional dance studios, digital media labs, visual art studios, a post-production lab, television and radio studios, sports medicine suites, an NCAA regulation athletic field, performance and auxiliary gyms, and a 7,500-square-foot fitness center, among many others.
College of Mount Saint Vincent Videos
College of Mount Saint Vincent