Your whole life awaits, and the University of Indianapolis is an excellent place to launch it forward. With more than 100 academic programs, small class sizes, and a close connection to the Indianapolis community, UIndy offers the perfect setting for you to meet the future you. Here, you'll be part of a diverse community of students working closely with caring faculty who want to help you answer the big questions and discover your passions.
At A Glance
YOU BELONG. Find yourself amidst a tight-knit campus of individuals that share not only a common goal but a common drive. You'll forge connections with present, past, and future Greyhounds from across the state, nation, and world. Share in more than 100 events each year, featuring speakers, concerts, and dramatic productions. How you live defines how you'll learn as a Greyhound. This isn't just your time to prepare. It's your time to discover.
MAKE YOUR WAY. THEN LEAD THE WAY. Hands-on, tight-knit classes help you build your career around what matters to you. Unparalleled support allows you to take on the challenges that will help you define your future in the best terms: your own. When you graduate from the University of Indianapolis, you don't just enter the real world, you lead the way.
FIND YOUR FIT. Take your passions beyond the classroom, work toward a common cause, give back through service, or reinforce your goals by choosing from our more than 70 student organizations. The range of activities, clubs, and organizations reflects student life: a balance of rigorous academics, social life, and service. Getting involved brings you opportunities to network, test your skills in your chosen field, or give back. We believe you should live student life to the fullest.
SUPPORT THE PACK. Athletics are a huge part of the energy you'll feel on campus. You'll enjoy the feeling of camaraderie as you meet people throughout campus by supporting the team. Whether you play a sport or not, the minute you step on campus you'll be a Greyhound for life.
EXTEND YOUR EDUCATION. In an academic ecosystem interconnected with the city of Indianapolis, you're surrounded with a myriad of opportunities to grow and emerge greater, including internships, experiential learning, museums, music, culture, service, and more. So, cultivate your passions, enhance your education, and take advantage of all that our unique city has to offer.
3 Things Families Should Know
WE ARE AFFORDABLE: Attending UIndy is more affordable than you might think and provides the support and academic foundation that will launch your career. Our dedication to broadening access to education means we offer many financial aid options that can help you afford the best education for you. About 90% of UIndy students receive some kind of financial aid in the form of scholarships and grants, federal aid, state aid, or UIndy aid.
WE ARE CAREER READY: The Professional Edge Center sponsors essential skills training, speakers and career-related events throughout the year in order to give all students a competitive advantage. Individual appointments are available for one-on-one coaching, career planning, document review and interview practice. Access to internships and employment opportunities is available for University of Indianapolis students and new graduates.
WE ARE COVID CAREFUL: We have remained partially open for on campus classes throughout the 20-21 academic year, and are planning for a mostly in person semester for Fall 2021. You can read more about our COVID response plan at this link: https://uindy.edu/coronavirus/
Top Majors or Programs of Study
1. Nursing
2. Business Administration & Management
3. Psychology
4. Exercise Science / Kinesiology
5. Biology
6. Liberal Arts & Humanities
7. Communications
8. Sports Management
9. Marketing
10. Elementary Education
How To Apply
UIndy's application for Fall 2022 entry will open on August 1, 2021. You can apply for free via our website at the link below, or via the Common App. We need an official copy of your high school transcripts, which can be compiled and sent by your parent or home school representative to undergradtranscripts@uindy.edu. We are test optional so you are not required to submit your ACT or SAT scores, but you can if you want to. There is no application deadline with our rolling admissions schedule. Submitting your application before November 1 will give you priority access to scholarships and other financial aid.
Campus Visit Information
Campus visits provide an opportunity to discuss all things UIndy. Do you have questions regarding your application, financial aid, academic programs, or do you just want to talk about what life is really like as a UIndy student? No matter what your question, an admissions counselor and current student are ready to help you find the answers. Space is limited so reserve your spot for an individual or small group campus visit below. Not quite ready for an on-campus visit, we have virtual sessions with admissions counselors available as well.
Important Links
Virtual Tour of Campus
Do you want to see for yourself all the great things the UIndy campus has to offer?
CONNECT WITH UINDY ADMISSIONS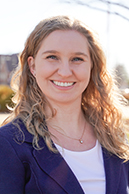 Emily Hancock
Admissions Counselor
Contact Emily at anytime by calling 317-788-3517 or sending an email to hancockem@uindy.edu.
(function(f,o,r,m){
r=f.createElement('script');r.async=1;r.src=o+'js/mf.js';
m=f.getElementById('mf_placeholder'); m.parentNode.insertBefore(r, m);
})(document,'//homeschoolercollegefairs.com/forms/');